2018 was the Best Year of My Life (But it Wasn't Perfect)
My year in life, love, learning and working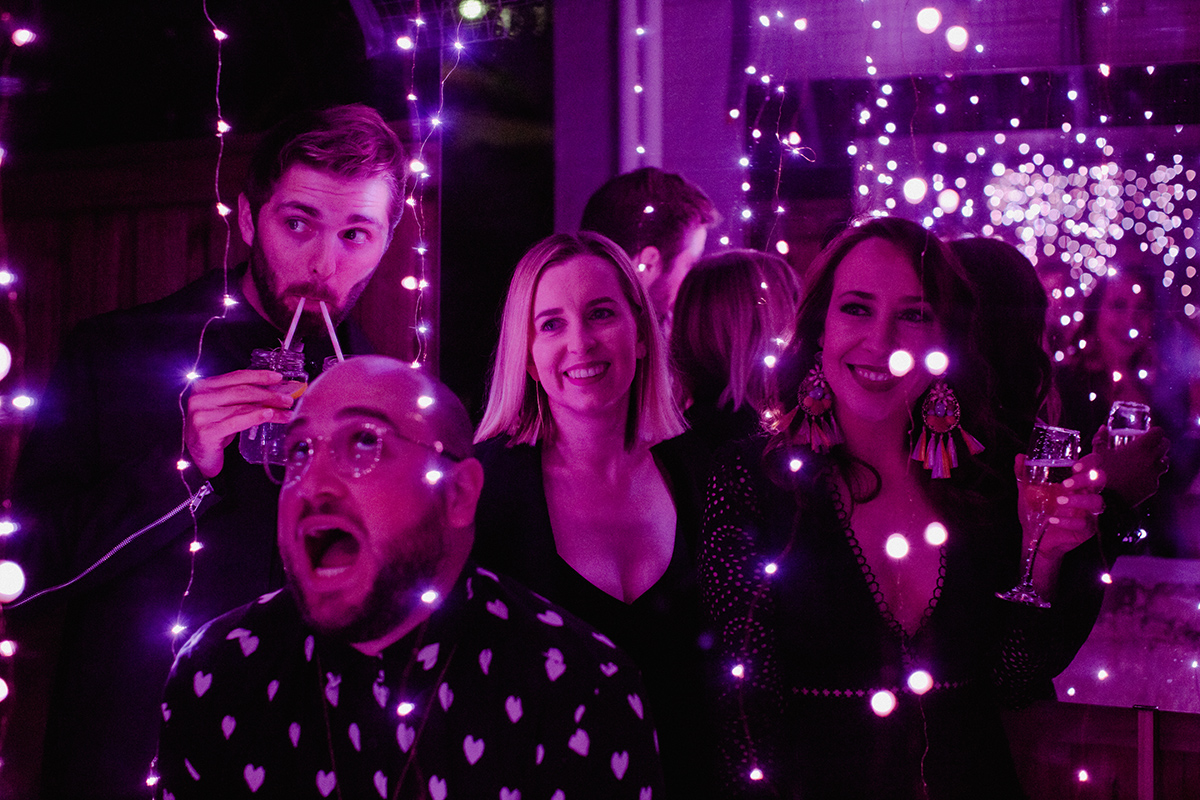 Last New Year's Eve I watched the fireworks with a taxi driver, standing on a median strip on Forbes Street, Darlinghurst. We both pulled over at the same time, climbed out of our cars and used the twenty-centimetre platform to gain a little extra view of the skies above the harbour. There was nobody else around.
For almost four years I'd been living just eighty metres from that median strip, but it had never occurred to me to use it as an observation deck before. I guess it hadn't occurred to any of my neighbours either. It didn't seem like a good place to watch the fireworks – though it was, at least for an impromptu viewing. I'd spent the evening with friends but started to make my way home shortly after eleven. It didn't feel important to watch the clock strike midnight, and I liked the idea of waking up on New Year's Day fresh. But as I drove over the Anzac Bridge, the fireworks began to explode. I saw them from the bridge, then further along where the Western Distributor wraps around Darling Harbour, and finally as I crawled up Forbes Street, searching for a park. By that time, the air was thick with smoke, the scent of sulphur hanging on the harbour breeze.
I pulled over illegally, and the taxi driver did too. When the spectacle finished, we wished each other a Happy New Year, climbed back into our cars and drove our separate ways. It might seem like a lonely way to spend New Year's Eve, but I liked it – I hoped it meant the new year would be filled with the unexpected.
I had a good feeling about 2018. Partly because of the number itself – having been born on the eighteenth of July, I've always taken eighteen to be a lucky number. I'm only superstitious when it suits me to be, and it suited me to believe that 2018 would be a good one. The last few years felt as though they'd been building towards it – a long, slow-motion turn away from a handful of rougher years in the middle of my twenties.
When the year began I was counting words, counting towards seventy thousand. In late 2017 I signed my manuscript to the Cameron Creswell Agency, securing an agent to pitch the book to publishers. It was an exhilarating career milestone that meant so much to me that I threw up in the bathroom of an Italian restaurant immediately after my first meeting with the agency. My agent, Jo Butler, was passionate about my book and she seemed to understand it in a way that made me eager to enact her suggestions. The first of these was to add fifteen thousand words to the manuscript – to raise the total word count to seventy thousand.
It is easier to write from scratch than it is to add words to an existing manuscript. Or at least, it was for me. My book, Her Kind of Luck, is a combination of biography and memoir – it follows the life of my step-great-grandmother Shan-Yi Balogh from 1916 to 2012, and my own life during the four years following her death. In order to add fifteen thousand words, half needed to go towards expanding Shan-Yi's story and half towards my own.
It was easy to write more about Shan-Yi – her life is thrilling to explore. She migrated from China to America to Australia, was a child-prodigy violinist, a suspected spy during WWII and the subject of ground-breaking surveillance operations. She was a glamorous adventuress and held a Guinness World Record in the 1950s for the longest ever round the world trip. I could spend several years writing about Shan-Yi.
It was much harder to add words about myself. When Shan-Yi passed away I moved into her apartment in Bellevue Hill. I was suffering from severe depression and instead of being placed into an inpatient mental health facility, I was dropped into her elegant and mysterious home. My book explores that experience – my attempts to rebuild a life and recover from depression, the highs and lows of my career, heartbreaks, and struggle to grow comfortable in my own skin. While I've written about all aspects of my life, I have chosen to focus on the experiences that were directly related to my recovery from depression.
My life is interesting to me because it's mine – it's almost impossible for me to determine which aspects of my experience will be interesting to others. In the first weeks of 2018 – working to add several thousand words to my story – I felt as though I was swinging in the dark. I delved deeper into my experiences of mental illness, reached back into my teen years and childhood. It was an exhausting but ultimately rewarding task.
I spent January teetering closer and closer to seventy thousand words. I wrote at the quarantine station at Manly – one of my favourite places, where the bush meets the ocean and the nights are darker than anywhere else so close to the city. There, mornings are the cackle of kookaburras, days are salt-crusted ankles, and nights whistle as wind steals through rickety weatherboard buildings. Staying there with my family, I was arched over my laptop at all hours.
I wrote at 169 Darlinghurst, the Café where I can be found almost every day. With its broad arched windows, climbing bougainvilleas and columned fencing it looks like a European beachfront restaurant, the kind that serves niçoise salad and Aperol spritz. What I love most about 169 is that while it feels as though it should have views of the Mediterranean Sea, instead it looks out over the six lanes of traffic where Williams Street climbs up towards Kings Cross and down into the tunnel. There's something that tickles me about sitting in a beautiful café and listening to the roar of traffic.
I wrote in the sunshine at Watsons Bay, and at the Hydro Majestic in the Blue Mountains where it was too hot to sit by the windows. My aunt and uncle, Maz and Charles, were visiting from Europe and along with my parents I travelled with them from place to place 'seeing' the sights. I spent the beginning of 2018 on a writing tour of greater Sydney.
When I finally handed my newly-minted seventy-thousand-word manuscript over to Jo, she said, 'it's great, can you add another ten thousand words?' And so, as January turned to February, I started writing once more.
Around Christmas of 2017 I received a message from a guy in Canada, replying to one of my Instagram stories. By February of 2018 we were messaging one another pretty regularly. By March we were messaging nonstop. The Canadian wasn't a total stranger – we had met in New York in 2015. At that time, I was in a pretty toxic 'unofficial' relationship and I remember feeling encouraged when I met the Canadian. I thought, 'The kind of guys I would want to be with are out there.' After that, I promptly forgot about him. But then he replied to my story and we started messaging, and I started to sink into him – even from so far away.
I have the self-awareness to know when I'm beginning to let my heart slip away from me, but none of the self-restraint required to stop myself. I became addicted to Instagram stories, the foundation of my conversations with the Canadian. I wanted to stop posting – but that would mean he would stop replying, and I worried I'd lose his friendship. The Canadian became the person I told things to – he kept me up to date on his life and I kept him up to date on mine. We talked about music and culture and politics, we talked about relationships and all the kinds of things that make the Northern and Southern hemispheres feel like one small place.
By May I knew that enough was enough. I want to say that I am the kind of person who would never get hung up on somebody they only knew through text – but if I did, I'd be lying. I give my time and affection freely. Over the last few years I've had my heart broken several times by guys for whom I cared deeply, but who only kept me around because they enjoyed being the focus of my attention. Not wanting to repeat my mistakes, I told the Canadian my concerns – I was honest about how I felt and asked him for some space. Part of me wanted him to say, 'Come to Canada', or at least, 'You're amazing. You'll find someone soon,' (unsurprisingly, he said neither), but mostly I wanted to remove myself from an unhealthy, hurtful situation. I thought there'd be some sort of prize for being a grown-up, for approaching the situation proactively and learning from my past mistakes – but the reward was that I didn't get to talk to him anymore. It sucked and I cried a bunch, but I was proud.
I spent the beginning of the year preoccupied by counting to seventy thousand words, then to eighty thousand words, by a Canadian, and by another word – Bipolar. Sometimes, I say that I have Bipolar disorder, but the truth is, I don't know. The possibility was first raised in earnest by my psychologist last summer. I didn't realise how depressed I had been throughout the middle of my twenties until I felt better. At the time it felt like years of ups and downs – but in retrospect, I can see that even the ups were just less-downs. Then, over the last few years, I started to feel generally happy. I figured out better ways to take care of my mental health, I built a better lifestyle and made better friends. Feeling better, I looked back and could see how bad things had actually been. Over the last three years I've had energy again, but around a year ago I began to feel as though I had too much energy. After years of intense oversleeping, I wasn't sleeping enough. I wasn't high, I wasn't 'hyper' ­– the best way I could describe it was to say that I felt 'overstimulated'. I felt as though I had too much adrenaline or my heart was beating too fast. I was irritable and overwhelmed. That's when my psychologist related my symptoms to bipolar disorder.
She only mentioned the diagnosis in passing. There is a specific process to being diagnosed bipolar, there are two distinctive strains of the illness, and different treatment options. My psychologist said that if I chose to go down that path I would be diagnosed, but that she didn't think it was necessary. She suggested that it might be worthwhile to consider seeing a psychiatrist in order to make the transition from antidepressants to mood stabilisers, but that given I wasn't doing too badly, the choice was up to me.
It was a casual suggestion, but I found it devastating. Being used to dealing with mental illness (having received various past diagnoses) I was shocked by how devastating I found it. It came at a time when I felt proud of my progress, when I felt as though I'd finally climbed to the top of a never-ending hill. Beating depression had seemed impossible – it had taken every last ounce of my energy. To recover from such an intense illness and then hear that my happiness might itself be illness was soul-crushing. I felt defeated.
As months passed, my 'overstimulation' died away, and I felt fine. Given that my symptoms were so mild, I am yet to pursue an official diagnosis. But coming to terms with the idea of bipolar was a big part of my experience in 2018.
By June, I had an eighty-thousand-word manuscript ready to send to publishers. I handed the work over to Jo, who would submit it to a list of publishers with a pitch and the endorsement of her industry clout. I'd been impatient at every stage of writing Her Kind of Luck, and I was impatient to get it out into the world – but that didn't mean that I wasn't terrified. My ability to sleep evaporated the moment the manuscript was sent. My nerves wouldn't be relieved anytime soon – Jo had given publishers a deadline of two months to respond to the submission.
By the time Jo sent it to publishers, I had already worked the equivalent of two years full-time on Her Kind of Luck. I'd been living off the income of only four hours a day at the administrative job that carried the full weight of my livelihood. I was broke, balls deep in credit card debt, and had sacrificed a personal life in exchange for spending mornings, nights and weekends writing and researching. There was nothing I had to give that hadn't been given to the book – I couldn't face the prospect that nothing might come of it.
Fortunately, I wasn't forced to lie awake for two months. An offer came two weeks after submission, from Brio Books, an independent publisher selling and distributing books through Hardie Grant. The offer was higher than I expected, but I didn't care about the money – I was just deeply, deeply relieved that my work would go to print. I walked around the office in dazed bewilderment for two hours, then left and promptly burst into tears in Wynyard Station. It's difficult to describe the overwhelming mixture of joy, relief, pride, and terror that I felt. The news came just in time for my thirtieth birthday.
A thirtieth birthday doesn't have to be a big deal but by the time that I turned twenty-eight, I'd already decided that mine would be. My twenties weren't what I expected them to be, and as I drew closer to thirty I didn't feel like the person I wanted to be. I hadn't hit the particular career and personal milestones that I'd had in mind at the outset of the decade. But I didn't want to approach my thirties filled with dread or disappointment – so I decided in advance that I'd throw a huge party. A party worth looking forward to.
I've always loved throwing parties. I'd go so far as to say I've made an art form out of it, designing treasure hunts that cross entire districts of Sydney, themed events with dozens of extravagant decorations made by hand. I thought of the rapidly increasing list of weddings that I'd been to in recent years, and I wanted all the hoopla that my friends in relationships had. Not because I longed to be married as such, but because I love big events and I wanted to decide what my own important milestones would be. As my friends' relationships grew more and more serious – as I started attending baby showers and first birthdays – I began to wonder what life would be like if I never got married or had children. Would I spend my life going to dozens of parties for my friends? I decided to throw myself a thirtieth the size of an extravagant wedding – so that I'd never look back and feel like I missed out, so that every time I received an ostentatious invite I'd think, 'I've already had one of these'.
I saw a picture of a friend at Panna II Garden Indian restaurant in New York, where thousands of coloured lights hang low from the ceiling to create an invasive canopy of rainbow. I wanted my thirtieth to feel like that. I compiled a list and mailed save the dates. I decided to bill the event as a 'wake for my twenties'– I sent black-on-black invites, sealed with black wax – I asked guests to dress in all black. Then, when they arrived, the party would be an explosion of colour.
Over six months I designed decorations and light installations inspired by the work of artists like Yayoi Kusama and Pipilotti Rist. The event would be held at my parents' house and I installed mirrors on the walls of their side passage, hung strings of fairy lights between them to create an 'infinity tunnel'. I made neon signs that read in cursive, 'You are Enough,' 'I'm Enough,' and 'La Vie en Rose'. I made vast rainbow streamer walls, a giant illuminated cloud of rainbow balloons, filled the pool with pink neon spheres, projected the solar system on pillows for guests to lie on. My dad helped me to install a tunnel of floodlights in the entry, we set up a smoke machine and played Kermit the Frog's 'Rainbow Connection' on a loop, so that guests would have to literally walk through a rainbow to enter the party. I created a treasure hunt for guests to complete out in the streets surrounding the house – we ate Paella cooked in vast pans in the garden, birthday cake, and ice cream sundaes.
My thirtieth cost me a lot of money, and even more time – for many people it would be a huge stress and a total waste of energy. But in my case, it was worth it. I derive great joy from throwing events and I love to put huge smiles on my guests' faces. While I can't know for sure – my friends and family do have manners – I am confident that the party was a triumph. It was something I wanted to do for myself, something that made me genuinely feel as though 'I am enough'. I was surrounded by the people that love me, and instead of having others make speeches about me, I gave a speech about all the lessons I learned from my twenties, about my struggle with mental illness and my confidence that I am everything I need to be. It was a weird thing to do, but it was the right thing for me, and in the weeks that followed more than one person reached out to me in private to share that the party or the speech had helped them in some way. Sometimes the best thing you can do for others is to brazenly be yourself.
I've always found it difficult to imagine myself settling down in Sydney, I want to live somewhere with seasons – with bitter winters and autumn leaves that crunch and crackle underfoot. But each year I fall a little bit more in love with Darlinghurst and the surrounding suburbs, Potts Point and Woolloomooloo. For a long time, I didn't know anyone in the area and was happy to love it alone. But this year, my friend Elyse took a job in Darlinghurst. It has been a delight to have a friend in the neighbourhood, to go out for after-work drinks and explore local restaurants that I never made it to before.
In December, when I finished working on the structural edit of Her Kind of Luck with Brio Books, my mum threw me a surprise congratulatory afternoon tea with my girlfriends, aunts, and female cousins. I was touched, I cried, but the afternoon also made me realise that I've arrived at a very special moment in my life – I have a solid group of wonderful friends, all of whom I love. I would vouch emphatically for each one of my friends. While I've never had real fights with friends or family, there have been times in my life when I've felt very lonely – when I've felt as though I was surrounded by the wrong people, or that I was on the outside. It took conscious effort to come to this point – I showed up when I felt awkward, I made calls and sent texts – but it has been worth it. 2018 was a year of spending time with incredible women and of having real fun.
The second half of the year – after I signed my book deal with Brio Books – was spent on the aforementioned structural edit. On pulling my book apart and putting it back together as a more exciting work than it was before. Five years ago, I completed a Master of Arts in Creative Writing, a course that is made up of writers' workshops and receiving criticism from peers and teachers. I've always felt comfortable with having my work critiqued – I'm not precious about my words and I want them to be better. I'll do what it takes to make that happen. I went into the structural edit feeling confident that I wouldn't find it too difficult, that I'd be willing to enact whatever my editor suggested.
The edit was harder than I expected. I've never edited a work that is so personal before and I found it difficult to read over some of the more intimate passages, let alone to receive criticism on them. Both my agent and my publisher have asked me to provide further evidence of my relationship with Shan-Yi, to prove to the reader that we were family. It has been difficult to have my relationship with Shan-Yi challenged, even though I understand why it has been. I have spent a lot of time thinking about how to tell Shan-Yi's story with sensitivity, to share the story of our family while broaching the reality that she was born in China and I was born in Sydney. After a life of seeing her as my grandma, it has been emotionally challenging to be reminded that we shared no blood.
I was surprised to find myself refusing to enact some edits. I pushed back against my editor more than I expected to, and I felt guilty about it because I take pride in being easy-going and commercially minded. I refused to cut the final chapter of my book, and in retrospect I'm certain that I made the right choice. I refused to make cuts to sections about running, because I wanted to emphasise the importance of exercise to my mental health recovery. I'm not especially 'literary' in my tastes – my writing can lean into colloquialisms and slang – and the editing process made me worry that these tastes might alienate me from my peers and readers in the industry.
In the end, I survived the edit. I remember that I found it very hard, although looking back with a much better book in hand, I can't quite remember what was so hard about it. My editor, Alice Grundy, has helped me to produce a stronger work, with vibrant new passages that I never would have written on my own. I'm excited to show it to the world.
It's been a year of self-affirmation. My feelings subconsciously informed the pop culture that I consumed and then flowed back to me, amplified by the culture. I listened to Janelle Monae, Cardi B, The Carters and Ariana Grande – I replayed empowering songs that take unapologetic pride in success. I watched The Bold Type and The Marvellous Mrs Maisel, colourful feminist TV shows that celebrate successful women and the power of their friendships. I loved I Feel Pretty, a movie that many took object with, but which made me belly laugh and feel better about myself.
My hair grew whiter and whiter by the day, and I tried not to let that make me worry about the state of my ovaries. My eyesight declined but I bought cute new glasses. I took long walks at night down to Rushcutters Bay and Woolloomooloo – I walked a lot, I ran a lot, and I got locked out of my home a lot. I went trampolining for the first time, loved it, and then never went again. I trained to run the Sydney Morning Herald Half-Marathon, injured myself and was unable to participate. I started to train all over again and ran the Budapest Half Marathon in September, struggling to make it to the finish line in sweltering heat.
I visited Prague alone, Paris with my parents, and Majorca for my uncle's wedding. I spent a long weekend in Barcelona with girlfriends that I met during my university exchange to Glasgow in 2009-2010. Darting from one tourist destination to the next – each time deciding that we couldn't afford to go inside – reminded me that I have bonds with those girls that are unlike the bonds I share with any other friends. We lived together in a foreign country when we were just kids – we might be Italian, German, American and Australian, but we are family.
I saw the cover art for my book and suddenly the fruits of my hard work felt real. I made friends with strangers over Instagram, something I didn't know was possible. I learned to use Procreate and experimented with new styles of digital lettering and illustration. I became obsessed with Marie Kondo and completely reorganised my home. I was evicted from my flat due to construction and lived with my parents for the first time in seven years. My voicemails were featured on Vanity Fair's In The Limelight podcast, and when I heard them I squealed with shock and joy in the street.
In 2018, I came to terms with myself in new ways. I saw career goals that I've worked towards for a decade become reality. I built stronger relationships. There were times when it wasn't easy – but if every year was like this one, I'd be happy.
I have reasons to be nervous about 2019. I have spent the better part of three years writing a book that will this year go out into the world. My book makes my personal life public, exposes my most intimate experiences and the hardest times in my life. I am terrified of the ways my life could change once the book is published, but I'm excited too. A lot could change in 2019.
This afternoon, I'm going to Victoria Park in Camperdown to see a line-up of live music, headlined by The Presets. When the clock strikes midnight, I won't be standing in the middle of a quiet street next to a lone stranger – I'll be surrounded by thousands of others, dripping with sweat. I'll wake up on New Year's Day exhausted, ears ringing, and likely hungover. It's been a big year, so it feels right to need a little recovery time. But I'll shake myself off quickly, I won't want to lag behind – because 2019 is going to be bigger.